Windows Doors & Conservatories
Supply and installation of UPVC windows, doors and conservatories in North Wales and North West England.
Supply and Installation of Windows Doors & Conservatories - Based In North Wales:
If you are searching for Double Glazing Companies North Wales then look no further, we have many years of experience in this field, we can install high quality windows and doors at competitive prices, give us a call or drop us an email to arrange a home visit and a free no obligation quotation. 
One of the most important elements to consider when improving your home is to have high-quality windows and doors.
Contrary to what many people might think, windows and doors play an essential role in keeping your house cosy, airy and ECO friendly. We have a range of high quality A-Rated UPVC windows, doors, and conservatories to keep your home warm, quiet, and safe.
With a wide-ranging unique collection of styles and colours, our products can increase immensely the curb appeal and value of your home. So whether you're going to undertake new construction or refurbish an existing one, we can help you in improving the overall look of your home.
Our products not only enable occupants to enjoy the outdoor views of the neighbourhood but your indoor space would be revitalised with natural light and air. 
We can help you in creating a relaxing living space so that you can enjoy the beauty of ever-changing natural light. With our UPVC doors and windows, there would be a definite improvement in the overall visual appeal of your home.
We are Approved specialists in the glazing industry and we primarily cover all the areas of North Wales and North West England, All Our Work Is Guarantee Protected.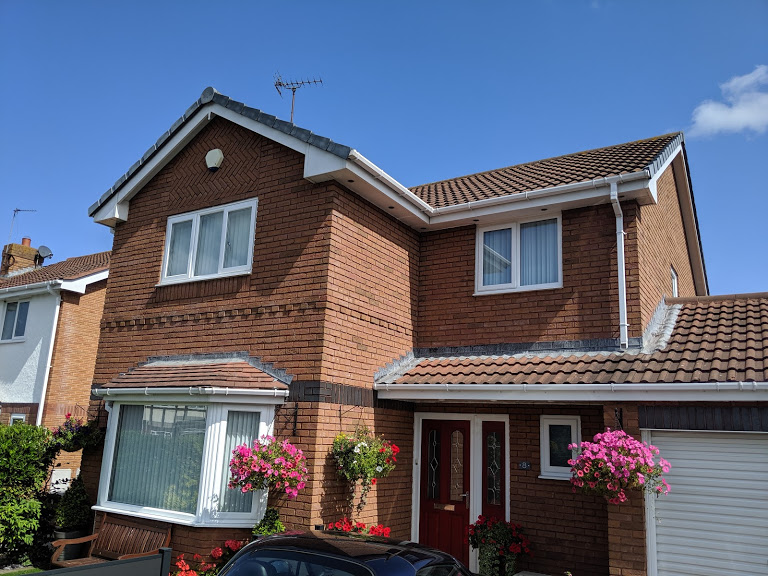 What do we guarantee?
Convenience:
We supply and install UPVC windows and doors that are made to save your time and money. Forget about the frequent sanding, painting or varnishing, these low maintenance windows and doors never rot or warp. You can just wipe them with a soft cloth and dust is never a thing to worry about. The best way to bring convenience to your home and life is by ordering our UPVC windows, doors, and conservatories. 
Efficiency:
If you're living close to busy highways and noisy environments our UPVC doors and windows can bring in the peace. They are specially designed to make your home soothingly quiet thereby allowing you to relax.
If you're looking to meet energy-saving targets for your residential or commercial building in North Wales; our products are well known for energy efficiency. All of our windows, either fitted with double or triple glazing, are best for energy cost savings. They'll keep your home cool and comfortable all year round by limiting the temperature transfer through openings.
Safety & Security:
With our doors and windows, we guarantee to keep you and your family safe from all intruders. Because of multi-point locking hardware, they are extremely difficult to break in through locked UPVC windows and doors. So give your home the unprecedented security it deserves with our engineered UPVC profiles.
Visual and Curb Appeal:
Curb appeal is a visual invitation for visitors to your home. Curb appeal is a big deal and crucial factor in how your home is valued. So if you're looking to sell your home the fast way of boosting curb appeal is by fitting new UPVC windows and doors.
With our range of architectural styles and colours, you can match any design configuration. We have a delightful treat for both traditional and modern homes. Make your home stand out by replacing your old fashioned windows and doors with our modern aesthetically pleasing windows and doors.
Resale Value:
Because of the tough, sturdy, and durable characteristics, our UPVC products are an all-time favourite for homeowners. These windows and doors are made to last long and that's why many prospective buyers have a distinct preference for UPVC doors and windows.
They are manufactured from high-performance PVC that is tough and durable against rough weathers.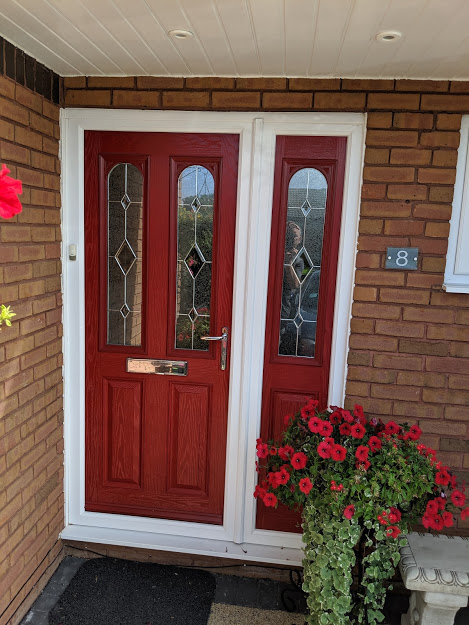 Range Of Our Products:
UPVC Doors:
We're pioneers in supplying best UPVC doors across North Wales that are impressive in terms of durability and withstanding heavy, frequent usage over time. With many options and styles to choose from, these UPVC doors are highly attractive and make a good first impression of your property.
Whether you need a traditional design or a customised design tailored for your home's architecture, we can give you a cost-friendly option that will add charm and elegance to your exterior. We've got professional designs and clean aesthetics of UPVC doors that are an attractive choice for homeowners that are looking to raise the value of their homes.
Other Doors:                                                                                                                                  We can also supply and install a range of other door types such as composite doors, sliding patio doors, French doors, garage doors and bi-folding doors, either in UPVC or stylish aluminium profile in any colour.
UPVC Conservatories:
We can provide stunning bespoke UPVC conservatories and orangeries to expand your home, Create your amazingly affordable conservatory with us as an extension with incredible thermal performance and beautiful aesthetics.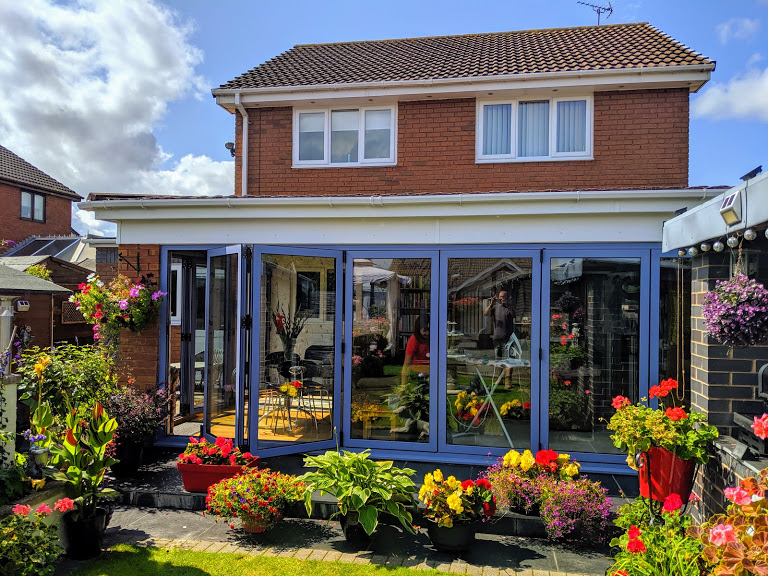 Our beautiful and bright designs are best for those looking for a cost-effective way to add space without breaking the bank. With all our wide range of conservatory styles and glazing options, we are confident we can provide you the perfect fit for your home. 
You can enjoy the all-round performance of our UPVC conservatories with features like amazing thermal performance, soundproofing, and weatherproofing. These conservatories are robust and are sure to last long. With maximising glazing area these are one of the brightest conservatories that ensure natural light will flood through into your new glass extension.
UPVC Windows:
We've got the best Quality UPVC windows across North Wales and North West England. They are incredibly versatile and high performing in keeping your home well-insulated and secure all year-round. Every window is individually made to measure and is second to none in terms of glazing, colour, and configuration.
We are a name of trust amongst many satisfied and returning customers. We take pride in getting their admiration and happy faces in return for the services we deliver with each day's work.
Because of our reputation, performance guarantees and styling options we are confident that you'll be able to find the ideal solution that will blend well into the existing aesthetics of your home effortlessly.
Our exceptional services are affordable. Our prices are always competitive and affordable. So if you're looking to undertake a home improvement project give us a call and we'll help you out in making your dream home a reality.

Our expert team is always ready to discuss-plan and designs for free across North Wales and North West England. So give us a call and get your superb UPVC doors, windows, and conservatories today!
For all enquiries please email or call us:
info@northwalesrefurbishments.com

Tel: (01745) 337296

Mobile: 07867982665