Garden Rooms & Orangeries Built In North Wales
More and More People Are Bringing The Outside in.
Garden Rooms and Orangeries - North Wales:
Bespoke Garden Building Projects: 
Your garden deserves some personalised attention and we can help you with our bespoke projects to make sure you have fully dedicated services.
We can assist you in tailoring your garden room project to meet your budget, needs, architectural styles, and taste.  
We are an expert building services and Construction Company specialised in bespoke projects for over several years, building garden rooms has become very popular with people bringing the outside in, a good choice for those looking for an extra room it being a garden room for an office, or a playroom for the kids.
Building garden rooms and orangeries – The Tasks
We know every bespoke made to measure project is unique in terms of challenges, and the same goes with your project,
Because of our comprehensive range of building services, we can assist you in tailoring your project dimensions from the groundwork right up to the finishes.
Starting from groundwork, drainage, foundations, driveways, sewers to joinery & carpentry services including timber doors, windows, luxury garden decking, rails, skirting, and wardrobes we have the best tradesmen in your area.
We are experts of masonry & brickwork for the repair of existing buildings or new builds with quality materials.
We have superior quality craftsmanship for all your plastering and rendering services including dry lining, plaster-boarding, pebble dash, skimming walls of both commercial and residential bespoke projects.
We've hands-on experience of both modern and traditional roof construction including trusses and wooden frames with the fitting of tiles or slates to give your property the best feel and look.
Our team of qualified tradesman ensures completing bespoke projects that will not only look good and unique but will last for decades. Just because of our high quality and complete services we can undertake and meticulously execute distinctive and innovative bespoke projects. 
We take Your Project Seriously:
We are striving to leave a recognisable mark in the construction trade of North Wales and North West England. At our company, we take each piece of work with an unparalleled level of attention; from inception and design to realisation, delivery and post-completion maintenance.  
We are a company loved by brand-conscious clients because of eye-catching and show-stopping creative services with a one-of-a-kind solution for all your bespoke project needs. If You love individuality, then we are experts in offering custom-made services both traditional and modern styles.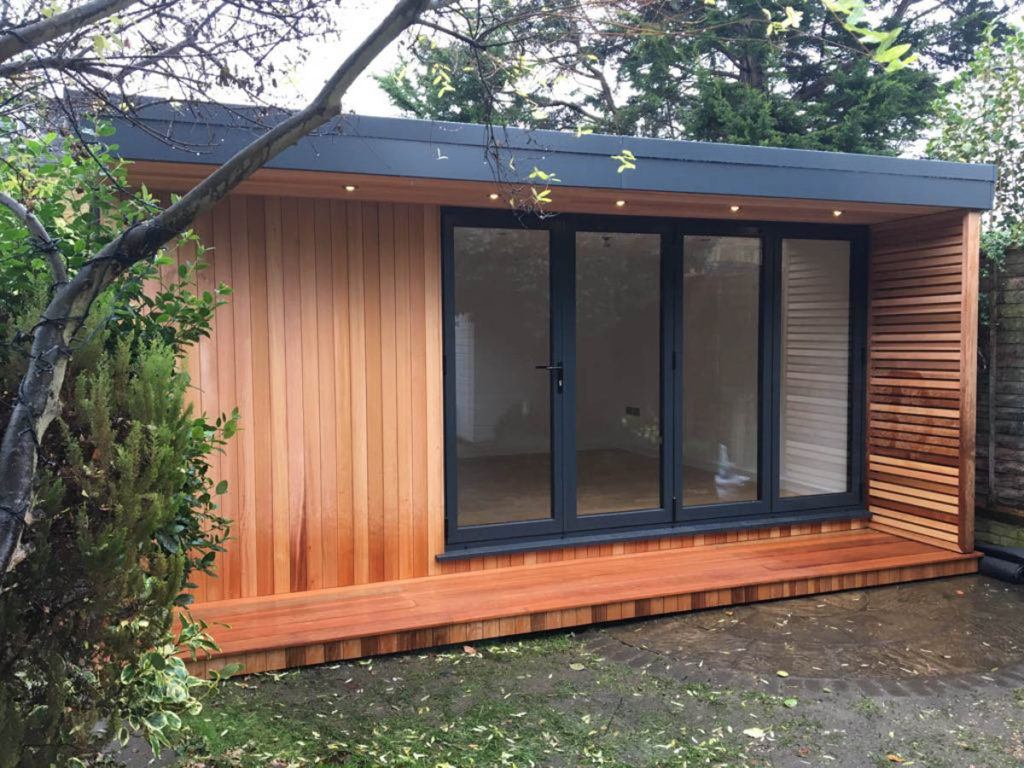 Our Bespoke Services:
We can help you to plan, design, and build your dream with innovative handcrafted construction services. Here are some of our specialities:
Garden Rooms:
We are experts of delivering and installing quality insulated garden rooms of both modern and contemporary styles across all areas of North Wales and North West England.
Our hand-crafted modern garden rooms, offices, studios are the best bespoke outdoor garden buildings for year-round use.
Our modern garden rooms offer full customisation in terms of size and architectural designs to best suit your requirements and personal taste. As a quality conscious company with client-focused bespoke services,
We can build a well-lit and airy garden room suitable to be your home office, a recording studio, a relaxing treatment room or a home gym.
You don't have to worry about the available space because we can easily trim or extend your garden room to adjust as per your space requirements. There are plenty of options available for the door styles, roofing designs, and positioning of windows.  
If you're confused about what should be the best size and position of your garden room; our survey team can help you. We can discuss all possible options and if you require we can sketch up a plan to let you visualise all the possibilities.
Orangeries:
If you feel your'e running out of room in the home then why not go for an orangery. It is a hybrid structure partway between a conservatory and traditional brick extension. They are ideal for kitchen extension, dining areas, home-hubs, cosy corners, and living spaces. 
We can help you get an orangery of unique style and character to bring space and functionality to your home. Our bespoke orangeries are amazingly affordable and are best to enhance the light and space in line with the style of your home.  
Featuring the latest design techniques, modern engineering, and manufacturing methods, our bespoke orangeries will be the envy of all.
We supply and install orangeries at an unbeatable price all across North Wales and North West England. Our unbeatable prices remain low to allow you to get beautiful and durable home solutions without breaking the bank.  
We offer all types of the fabulous range of orangeries like traditional, contemporary, hybrid, bespoke, and loggia. We guarantee top quality products, energy-efficient and latest technology.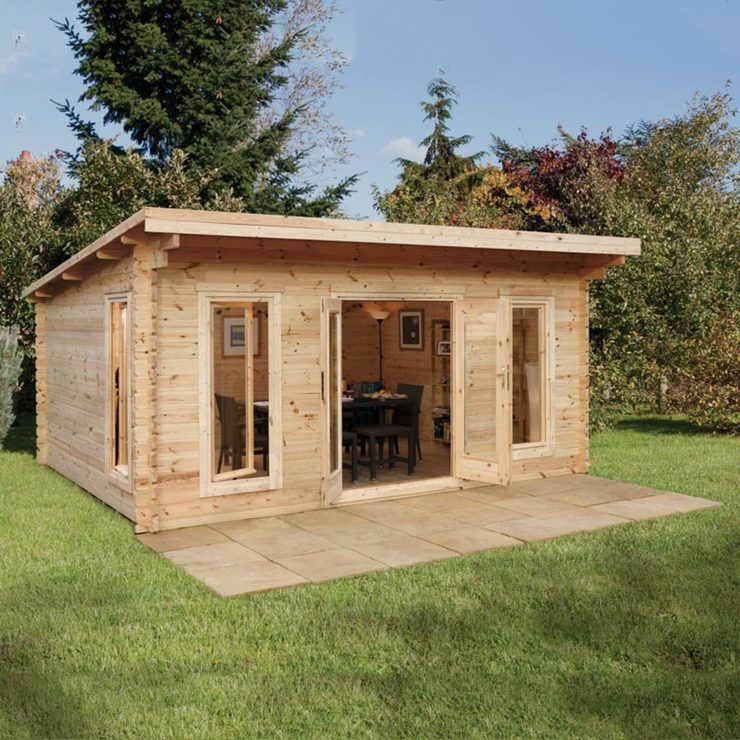 Luxury Log Cabin Homes:
If you're looking to get a dream sustainable log home living; we can build handcrafted log cabin homes. These homes are made with wood which is 100% natural building material and is one of the most versatile, enduring, unique and beautiful materials.
We are experts in the design and construction of contemporary and traditionally styled log houses and building. We take pride in our unique and artisan skills in producing beautiful and luxurious log cabin homes in North Wales and North West England.
With minimal impact on the environment, these homes provide you a homely and cosy feeling with the warmth of the tactile surface of the logs. We provide a range of awe-inspiring handcrafted log buildings including timber frame buildings, natural post and beam structures, custom rounded and milled timber products.
We guarantee to engineer log cabin homes with the highest level of structural stability, high-quality materials that are durable and last for generations. If you're a nature lover and are seeking a zero-carbon structure then this is for you.
Time to call the experts:
Feeling inspired? There are more stories to tell, If you prefer to speak with us don't just wait give us a call or reach to us via email and we are always ready with a broad vision to listen and deliver.
For all enquiries please email or call us:
info@northwalesrefurbishments.com

Tel: (01745) 337296

Mobile: 07867982665